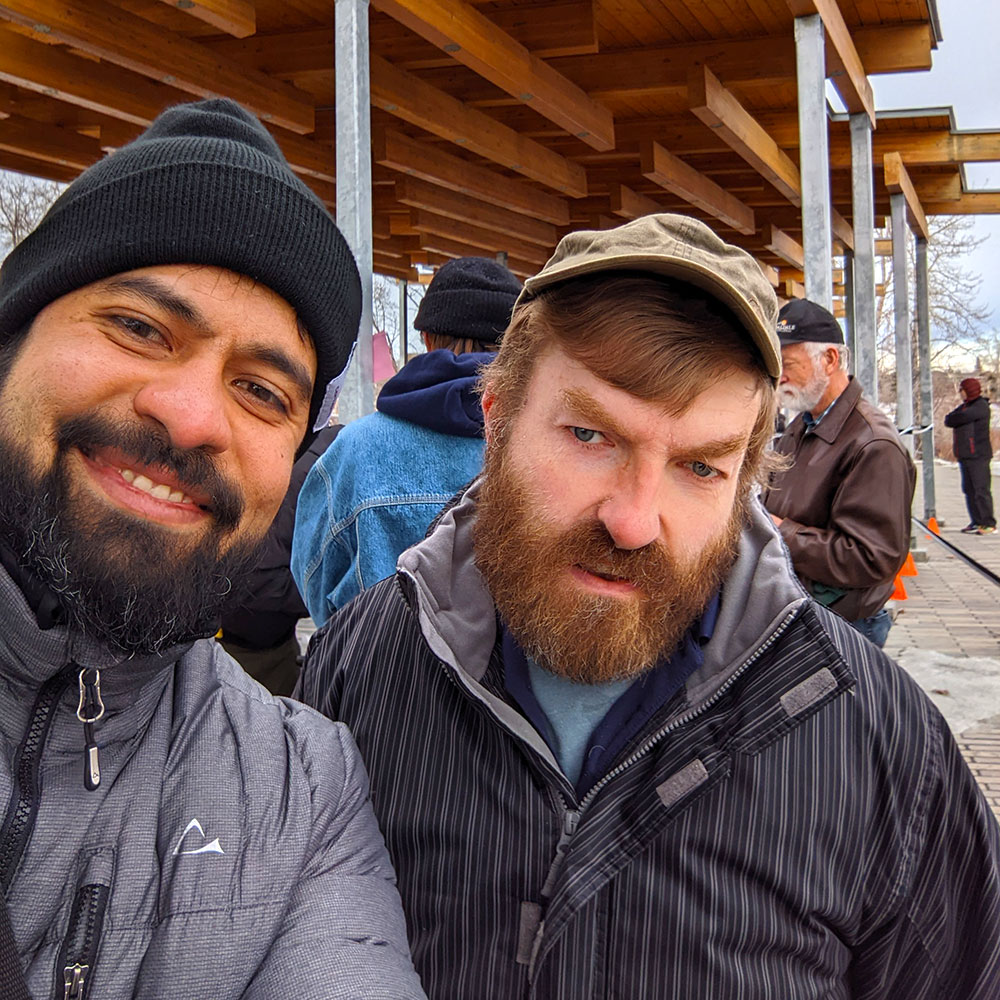 Together, we can bring a change to the world.
L'Arche Lethbridge (Alberta, Canada) provides an extraordinary opportunity for men and women from around the world with and without developmental disabilities to share, live, work, and learn together. Sharing life with individuals with developmental disabilities at L'Arche is a counter-cultural life-style choice. It is a choice to share in the incredible gifts of individuals with developmental disabilities. L'Arche is a dynamic example of how people of very different abilities, cultures and religions can learn to live in peace. Together we discover depths of joy, freedom, and love, and the incredible beauty of each person regardless of intellectual capacity.
L'Arche Association of Lethbridge is required to fundraise approximately 20% of its operating budget every year. We are a Registered Charity (Charitable Registration 13716 4968 RR0001). Our mailing and donor lists are for the exclusive use of L'Arche Association of Lethbridge and information from these lists will not be released. Your donations help us to continue our work towards building a more human society.
Mail-in Donation
Make cheque payable to: L'Arche Association of Lethbridge
Mail to:
L'Arche Lethbridge 240 12C Street North Lethbridge AB T1H 2M7, Canada.
Matching Gift Program
Many Canadian companies offer a matching gift program to their employees by matching donations at 1,2, or 3 times the gift made by the employee to charitable organizations. Help multiply your donation by contacting your Human Resources Department to see if your company has a matching gift program.
The Gift of a Lifetime: L'Arche Lethbridge Planned Giving Program
Planned giving is a way for you to make a donation through your will. L'Arche Lethbridge encourages its supporters and donors to make "The Gift of a Lifetime". Your charitable gift may be donated to fund current requirements, or if you wish, it can be designated 'in perpetuity' and L'Arche Lethbridge would use only the interest the donation earns. A Charitable Gift Tax Receipt is issued for your donation and may provide sizeable tax benefits to you and to your estate. Before you decide, speak with your Insurance Agent, Tax Advisor or Professional Planner for the best option to suit your specific circumstances. Here are some things you may want to consider.
Prepare a will and consider leaving a gift in your will for L'Arche Lethbridge
Consider using both cash and assets for your charitable gift. Assets could include stocks, bonds, mutual funds, term deposits, real estate, vehicles, art, jewellery, or insurance.
Charitable gift annuities and charitable remainder trusts: are these right for you?
Name L'Arche Lethbridge as a beneficiary of your RRSP, RRIF or pension.
Name L'Arche Lethbridge as the beneficiary of an existing life insurance policy.
Purchase a new life insurance policy naming L'Arche Lethbridge as the beneficiary.
Remember loved ones with memorial gifts to L'Arche Lethbridge.
Encourage family and friends to include planned giving in their wills.