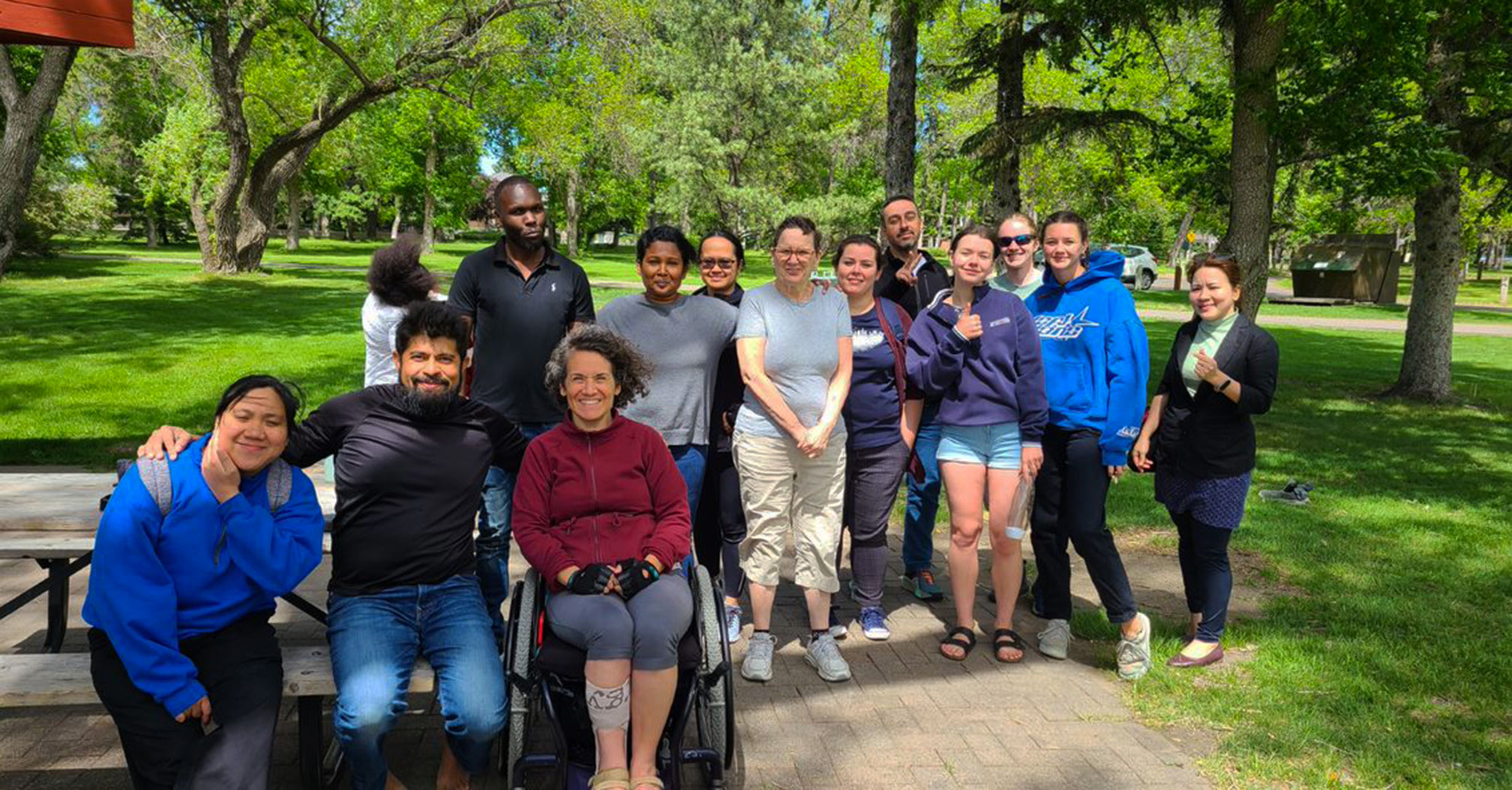 L'Arche Association of Lethbridge engages in the work of building a more human and caring society by making known the gifts of people with intellectual disabilities. We are a non-profit organization that has a volunteer Board of Directors.
The Board ensures that L'Arche Lethbridge remains a vibrant community, faithful to it's Identity and Mission by providing support and resources L'Arche needs. It does this through effective governance, strategic planning, public relations and fundraising.
Board members are encouraged to participate in the community life of L'Arche Lethbridge.
Most meetings are in person but we also often have hybrid meetings with some members Zooming in.
Board and L'Arche members appreciate having the opportunity to build relationships with each other.
Opportunities exist for Board Members to participate in the wider world of L'Arche at the national and international level.
L'Arche Association of Lethbridge welcomes Board Members from diverse backgrounds. Past and present Board Members have come from all walks of life.
We are currently seeking members who have legal or marketing skills or experience with capital or building campaigns to join our Board
Culturally diverse Board members are welcome; our Assistants come from all over the world and we would like the board to reflect this rich diversity.
The Board meets every second Wednesday from September to June at 7:00 to 9:30 PM. A minimum commitment of ten hours per month is required for meetings and committee work. If you are interested in service on the L'Arche Board of Directors please contact the Executive Director at office@larchelethbridge.org or by phone at 403-328-3735 extension 1.